The Team
Meet Our Core Team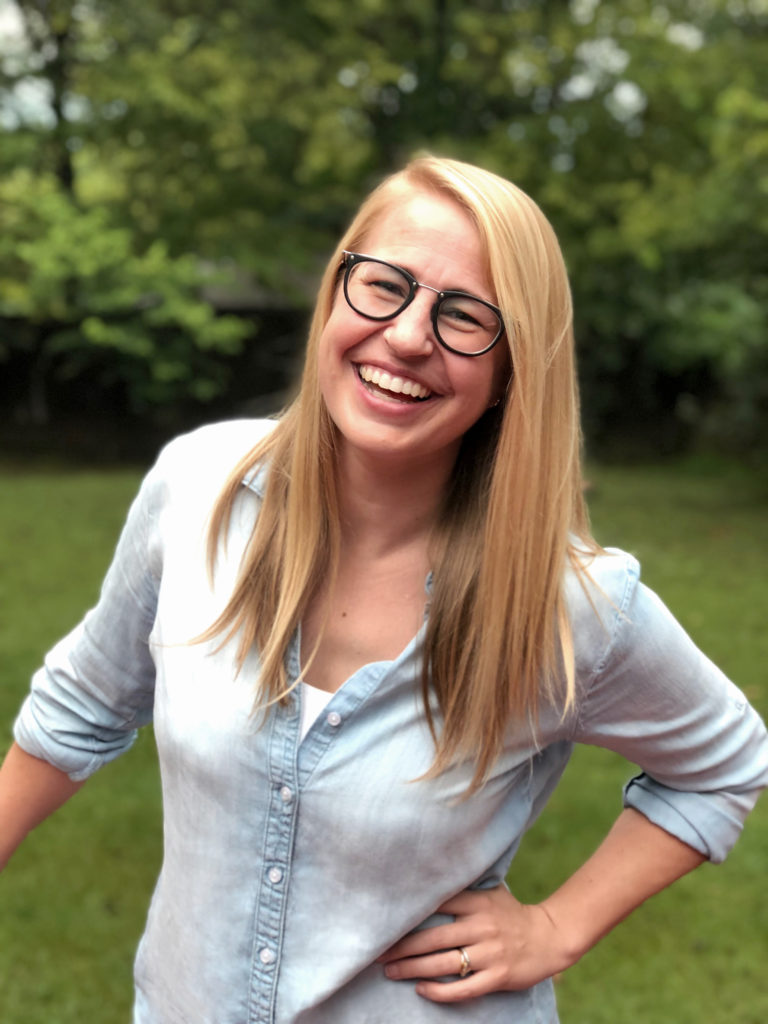 Abby Lovshin-Smith
Director
Abby Lovshin-Smith began her Brown Ledge career as a camper in 1993, graduated from the JC program in 2000, and spent five summers as a Sailing counselor through the summer of 2006. She was born and raised in Vermont but spent 18 years down South.  She attended Auburn University in Alabama and graduated with a BS in Interior Design. Her design skills lead her to a 12-year career in retail management with Anthropologie in Atlanta, GA, and Nashville, TN.
She returns home to Vermont and to Brown Ledge as the next Director, following Bill and Kathy Neilsen's honorable and cherished 36-year run.
Abby describes Brown Ledge as her place of self-discovery; it taught her to be empathetic and to feel pride in herself and others.  She looks forward to re-connecting with the BLC community and leading Brown Ledge into the future.
Taran Catania
Director of Operations
Taran Catania was a Brown Ledge camper and JC (sailing and waterskiing) from 2002-2008 and returned as senior staff (arts & crafts) in 2010. Originally from New Jersey, Taran received her BA in government and environmental studies from Wesleyan University. She spent her post-college years in Washington, DC, working on federal policy at national nonprofits and in the U.S. Senate. Taran also served on the executive team of DC EcoWomen, a nonprofit empowering women for environmental leadership in the nation's capital.
Shifting her career path, Taran left DC and completed an MBA at the University of Vermont. Knowing her years at Brown Ledge shaped who she is today, Taran is delighted to be joining the BLC team as Director of Operations. She's looking forward to ensuring Brown Ledge's financial and operational success, and she can't wait to see everyone back at Malletts Bay.
Kylie Mullins
Enrollment Coordinator
Fresh off her role as Brown Ledge Connections Coordinator, Kylie Mullins is excited to continue on with the BLC team this year as Enrollment Coordinator. Kylie was a Brown Ledge camper and Theatre JC from 2005-2010 and was a member of Theatre Senior Staff from 2012-2019. She received her BA in Theatre & Musical Theatre from Northwestern University in 2015 and then went on to receive her MA in Music & Music Education from Teachers College, Columbia University, in 2019. During the year, Kylie teaches Middle School Music & Drama and serves as a 6th Grade Advisor at an all-girls school in Greenwich, CT.
This past year, Kylie served as BLC's New Family Coordinator, a role that focused on connecting with new families throughout the off-season to help new campers prepare for their first summer. She then pivoted to the role of Brown Ledge Connections Coordinator and worked to develop and manage BLC's virtual summer programming. Kylie can't wait to continue working with Brown Ledge families, both new and returning, as we look ahead to summer 2021 at Brown Ledge Camp.
Kate Pastore
New Staff Coordinator
Kate Pastore is thrilled to join the BLC team this year as the New Staff Coordinator. She'll be assisting Abby with staff recruitment and onboarding for the 2021 Brown Ledge season. Kate graduated from UVM in 2018 with a BA in Psychology. She spent the past year teaching art at an all-boys school in West Newton, MA. Currently, she teaches private art lessons over zoom, and is looking to move back to Vermont! 
Kate was a Brown Ledge camper and Waterskiing JC from 2007-2013. She joined Senior Ski Staff from 2015-2017, and was Head of Skiing in 2018 and 2019. Most recently, she was a part of the 2020 BLConnections team as a Rest Hour and Arts and Crafts Counselor. Over the past few months, Kate has been working closely with BLC staff and alums to create digital department guides for incoming staff. She's excited to continue this work and is looking forward to helping prepare new staff for the BLC experience!
Emmie Nilsson
JC Director
Emmie Nilsson is a lifelong Brown Ledger; she started camp at the age of two, arriving at camp with her parents, waterfront counselors Hans and Eva Nilsson. Once she was old enough to move into a camper cabin, Emmie became a camper, junior counselor, and then a senior counselor. Emmie spent most of her time at camp on the waterfront, earning her Sailing Vanguard and becoming the head of the sailing department for multiple summers. Emmie graduated from the European School of Economics with a bachelor's degree in business administration, specializing in international marketing and event management. After graduation, Emmie worked at Georg Jensen in Copenhagen in a variety of roles utilizing her online marketing and project management skills. Currently, Emmie is living in Hemsedal, Norway, working as Sales and Marketing Director for a boutique mountain hotel. Emmie leads the junior counselors (JCs) with steady and consistent support, unbridled enthusiasm for all things Brown Ledge, and a great sense of fun.
Mitchell Watson
Year-round All-rounder